ADL represented at ESSCaSS 2022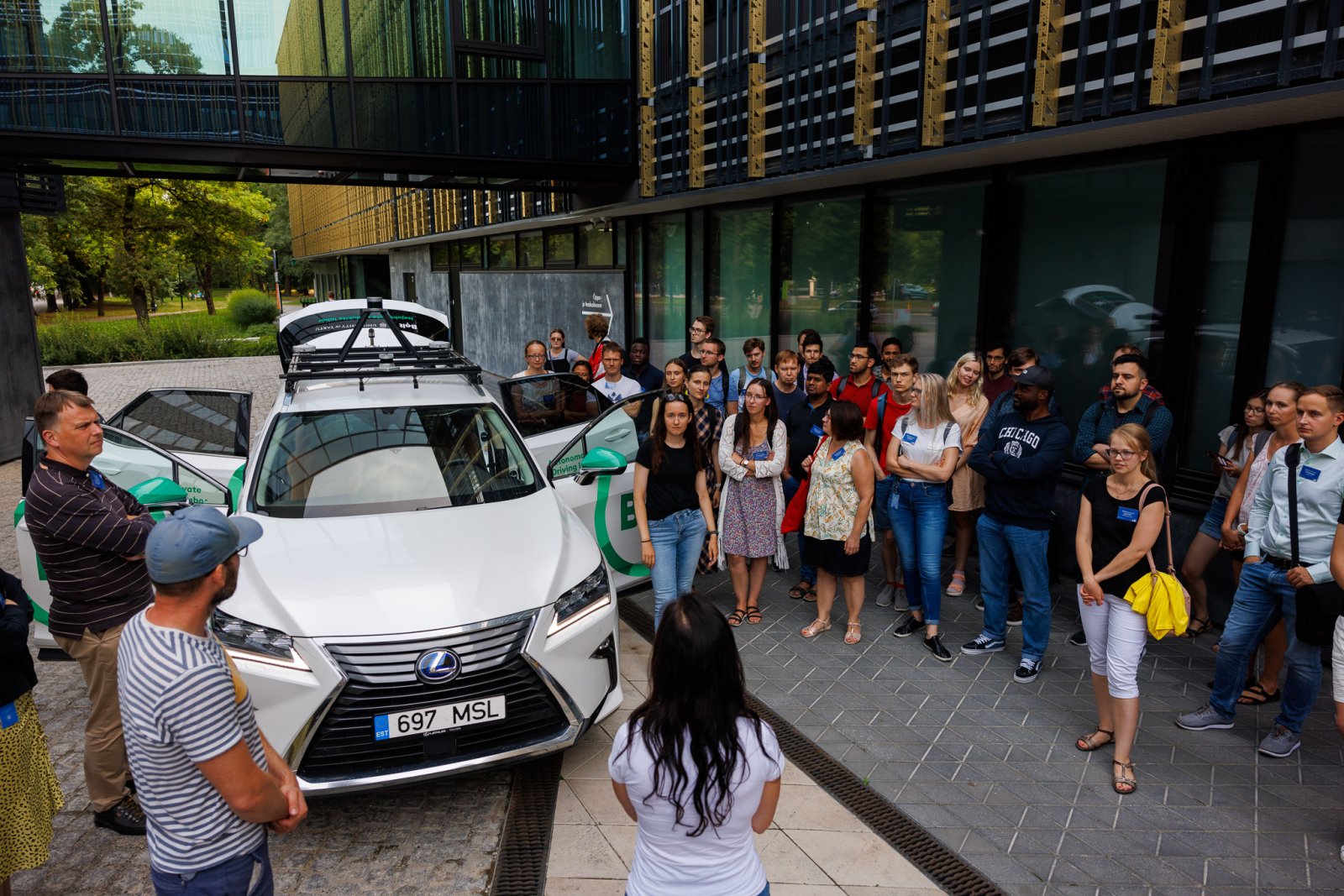 We were represented among the distinguished line-up of speakers that took the stage during
ESSCaSS 2022
, the 19th Estonian Summer School on Computer and System Science.
Tambet Matiisen, the tech lead of the lab, familiarized the audience with the past, present and the future of the lab. Most of the attention, however, was dedicated to the recent pilot project that saw our self-driving vehicle deployed as part of an on-demand public transportation service in and around Tartu.
Having spent long hours in the auditorium, the participants got to enjoy some fresh air when we went outside so that everyone could see the car with their own eyes. After holding a draw, the luckiest of the participants got to go on brief demo rides to see what the car was capable of. The rest of the crowd were welcomed back inside to go and see the self-driving RC cars that our students work with and our simulation environment.
More photos of the event can be found on
Facebook.