Rally Estonia Challenge 2023 Results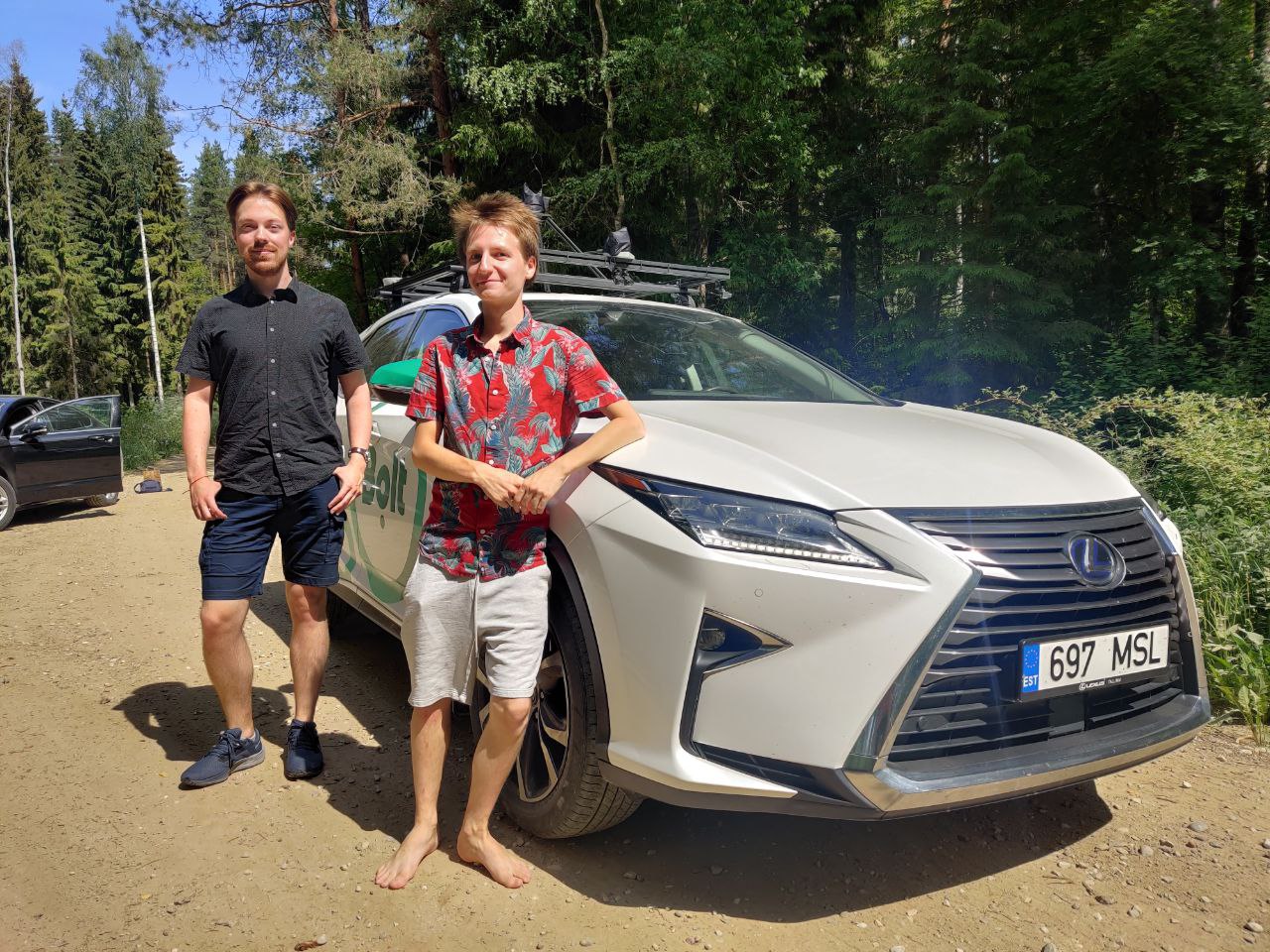 Photo: Fourth place winners team Benatas posing with the car.

In the 2023 spring semester 27 students from the University of Tartu took the challenge to make a car drive by itself on the rural roads of Estonia. The students had to train neural network models on the Rally Estonia Dataset, which consists of ~500 km recordings from WRC Rally Estonia stages from 2021 and 2022. Rally tracks were chosen because as they have been designed to be challenging for humans, they can also serve as a demanding benchmark for a machine.
The evaluation of the submitted driving models took place in two stages. As a first step, the neural network models trained by students were evaluated in the Vista simulation engine developed at MIT. Only the solutions demonstrating a competitive performance in the simulation were admitted to testing in the real world.
A Vista simulation is created based on a real-world recording, but as the driving model feeds driving commands to the simulator, the camera viewpoint is artificially shifted as if the car had moved.